Format Revelation of eXTREMESLAND CS:GO Asia Open 2019
Writer:eXTREMESLAND Time:2019-07-23
As one of our promises for future eXTREMESLAND event to cover more Asian Countries, and bringing International tournament within Asia more accessible for the local players. There are some format changed needed to happen in 2019.
The goal is to qualify the best 16 teams in Asia to the Finale this year; therefore, we have introduce the regional system to this year's eXTREMESLAND CS:GO Asia Open. There will be multiple slots to a single region, and the top 16 teams from each regions will gather in Shanghai for a Asia Final, fighting for the USD$100,000 prize pool, and crowned as the best CS:GO team in Asia from 14th – 17th of November.
Please see the format as below
Central Asia Region
Chinese Regional Qualifier – 2 Slots
TW/HK/MO Regional Qualifier – 1 Slot
East Asia Region
Mongolian Qualifier – 1 Slot
Japanese Qualifier – 1 Slot
Korean Qualifier – 1 Slot
South East Asia Region
South East Asia Regional Qualifier – 3 Slots
(Including Malaysia, Singapore, Indonesia, Philippine, Brunei, Cambodia, Myanmar, and Laos)
Thai Qualifier – 1 Slot
Vietnamese Qualifier – 1 Slot
Oceania Region
Oceania Regional Qualifier – 2 Slots
(Including Australia, and New Zealand)
South Asia Region
South Asia Regional Qualifier – 1 Slot
(Including India, Bangladesh, Nepal, Bhutan, Sri Lanka, and Maldives)
Middle East Region
Middle East Regional Qualifier – 2 Slots
(Including UAE, KSA, Kuwait, Qatar, Lebanon, Pakistan, and Turkey)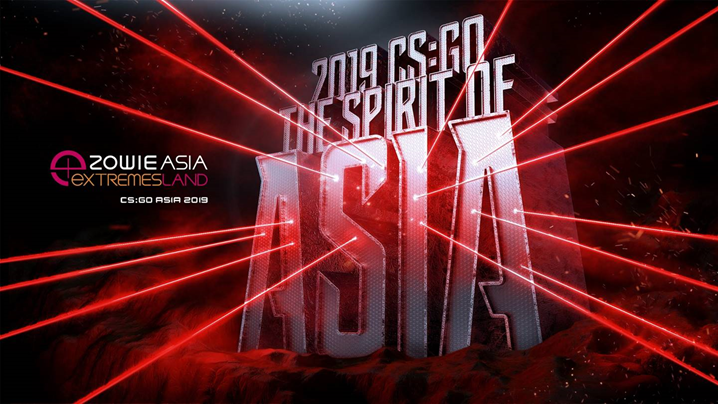 There will be related online open qualifier or even national open qualifier happen in your country. Please stay tuned to eXTREMESLAND's official social media for more information.
Official Website: http://www.extremesland.com/en
Official Facebook Page: https://www.facebook.com/extremesland/
Official Twitter: https://twitter.com/eXTREMESLAND
[About eXTREMESLAND]
eXTREMESLAND is created by Shengcheng Trading Ltd. from 2016. It's a professional esports organization trying its hardest to promote esports with positive and clean image to the public as its mission. Most importantly is to be honest to the game and its fans, making transparent, fair, and international esports platform. eXTREMESLAND putting its feet on the pedal, and stimulate the growth of esprots, build and defend the stage of honor and dreams.