ZOWIE eXTREMESLAND CS:GO Festival 2020 - East Asia Champion!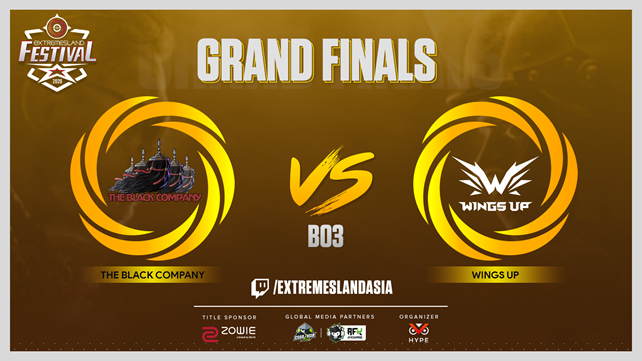 Jan 24th, 2020
Wings Up have won the 2020 edition of the eXTREMESLAND CS:GO Festival East Asia playoffs after defeating The Black Company (Nuke 14-16, Dust2 16-11, Inferno 16-14) in the grand final of the annual tournament.
The eXTREMESLAND CS:GO Festival 2020 East Asia playoffs kicked off with four quarterfinal matches where we saw four teams each representing China and Mongolia. The semi-final matches had raised eyebrows after Wings Up were able to beat TIGER 2-1 (16-4 on Dust2, 11-16 on Mirage, and 16-11 on Nuke), followed by a close match from The Black Company against Checkmate (16-8 on Dust2, 10-16 on Inferno, and 25-22 on Mirage).
The final standings for the East Asia finals are as follows:
1st - Wings Up (5x ZOWIE XL2546K)
2nd - The Black Company (5x ZOWIE XL2540KE)
3rd - Checkmate
4th - TIGER
5-8th - After Gaming
5-8th - LVG
5-8th - UNICO
5-8th - D13
For more updates on registration links, localized streams and tournament updates please visit
our official channels:
Official Website: http://www.extremesland.com
Official Facebook Page: https://www.facebook.com/extremesland/
Official Twitter: https://twitter.com/eXTREMESLAND
Official Stream: https://twitch.tv/extremeslandasia
About eXTREMESLAND
eXTREMESLAND was created by Shengcheng Trading Ltd. in 2016. It is a professional esports organization trying its hardest to promote esports with a positive and clean image to the public as its mission. Most importantly is to be honest to the game and its fans, producing a transparent, fair, and internationally recognized esports platform. eXTREMESLAND putting its feet on the pedal, to stimulate the growth of esports, and defend the stage of honor and dreams.